PETAL AND POST PRESENTS A CHANCE FOR YOU TO WIN A $100.00 GIFT CARD THAT MAY BE USED TO PURCHASE SKINCARE FROM TODAY'S FEATURED BRAND FOCUS,  GRAYDON "CLINICAL LUXURY BY NATURE" OR USE THE GIFT CARD FOR PRODUCTS OF YOUR CHOICE. AND FOR ALL READERS ENJOY 15% OFF ENTIRE ORDERS (BEFORE APPLICABLE TAXES) USE CODE: BEAUTYBYBRITANIE15 SUMMER 
DISCOUNT CODE VALID NOW UNTIL SEPTEMBER 30, 2015, 11:59 P.M. EST. ONE WINNER WILL BE RANDOMLY CHOSEN HERE ON SATURDAY JUNE 20TH AT 12:00 P.M. EST. GOOD LUCK EVERYONE!
*CONGRATS TO THE WINNER, Tamara M. and THANK YOU TO ALL WHO TRIED OUT!!!"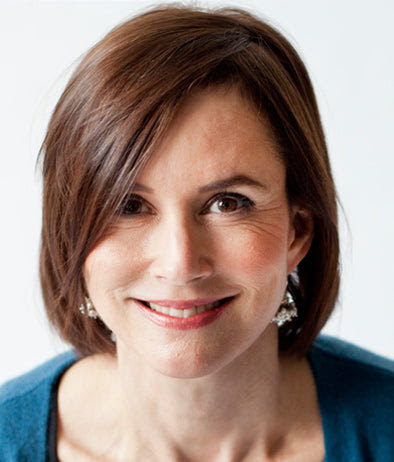 Founder & Creator: Graydon Moffat of Toronto, Ontario
'People like to call me an ingredient anthropologist because I'm always on the lookout for incredible plant based ingredients that nourish and protect your skin. I am a 'real food' advocate, multi-tasking mother, a yoga inspired healthy skin educator – often seen walking my dog with a mug of green tea. You can be sure to find me foraging through local farmers markets searching for unusual products, reading glasses in hand, perusing the labels. I love what I do. In creating this line of skincare, the focus of my work is to leverage the transformative power of pure plant based ingredients to create products that are as effective and luxurious as any mainstream luxury brand.'
Graydon has many categories of products: Super Sensitive Skin, "Hungry" Dry Skin, Oily/Combination, For Your Eye Area, Mum, Baby + Kids, Hair Care, Body Stuff, Good For Men, Scent Free, Travel Essentials, Anti-Microbial, The Mist Family, & Essential Oil Blends. To view the entire collection and to learn more about Graydon Moffat click here and you can be redirected to Petal & Post.
One of the first things that personally impressed me about this special brand is the "less is more" approach. Graydon skincare does NOT contain nuts, fillers, petrochemicals, toxic chemicals, phthalates, artificial fragrances or dyes. This mindful company is committed to creating change in the beauty industry by formulating products that cleanse, protect and nourish the skin using potent plant-powered ingredients.
JAMIE MACLEAN, FOUNDER OF PETAL & POST SENT ME THESE TWO PRODUCTS FROM GRAYDON TO TRY OUT ON MY SENSITIVE SKIN. I'VE HEARD MANY GREAT THINGS ABOUT THIS LINE, BUT I HAD NOT HAD THE OPPORTUNITY TO EXPERIENCE FOR MYSELF THE BENEFITS OF THIS CANADIAN SKINCARE BRAND. I EXPLAINED TO JAIME THAT MY SKIN CAN BE HIGHLY REACTIVE & HORMONAL, SO SHE RECOMMENDED THE SKIN STUFF AND BERRY RICH. THESE ARE TWO OF SIX PRODUCTS CREATED WITHOUT ESSENTIAL OILS OR NATURAL FRAGRANCE. AS MUCH AS I ADORE ESSENTIAL OILS, OFTEN I FIND THAT I CAN TOLERATE THE USE OF THEM EVERYWHERE, EXCEPT MY FACE. OR, I CAN USE JUST A DROP OR TWO OF A PRODUCT THAT CONTAINS THEM, MIXED INTO A MORE BENIGN FACE CREAM OR OIL.
Graydon has a collection of luxurious, stylish, gluten-free and transformative skin care products using natures gifts of therapeutic, plant-based oils, butters, waxes and *essences (*not in the Skin Stuff or Berry Rich face creams). I really like that Graydon is has an entire collection of "scent-free" products for the many people that are hyper-sensitive to scent. Or for those that prefer to keep essential oils and fragrances in their perfume rather than skincare or makeup.
I just completed my testing for the past two weeks and my skin drank in the moisture and nutrients with Graydon's formulations for sensitive skin. I'm thrilled to say that my skin feels soft, hydrated, smooth and I had no reactive issues at all. That's saying a lot for someone like me with super sensitive skin as well as the tendency for hormonal acne to rear it's unwelcome "head", (please excuse the pun). The formulations are rich, potent and really are clinically luxurious skincare.
I feel confident to highly recommend both the Berry Rich and Skin Stuff.  I look forward to trying the other products that this simply elegant brand has created. The Serum sounds incredible…with 50 lbs of fresh Canadian berries packed into a 30 ml bottle. That's quite the antioxidant boost if there ever was one!
For all orders over $125.00 from Petal & Post you will receive "The Sample Discovery Box"….. free. Samples include beauty and personal care products from many different categories: makeup, skincare, haircare and fragrance. The box is so much fun to receive and what a great way to "discover" more green beauty favorites.          
I love the feel of this lightweight lotion/cream on my skin. In the morning, after I splash my face with cold filtered water, I follow with a spritz of toner and then press one pump of The Skin Stuff in upwards strokes on my neck and face. It sinks in immediately! I adore this product's formulation. My skin feels moisturized and I even dab a small amount around my eye area. The subtle delicate scent is from the high concentrations of healing aloe. I highly recommend this beautiful hydrating product. Sometimes I'd rather have no essential oils added and give my complexion just the benefits of nourishing pure plant powered ingredients like black currant, evening primrose, pomegranate, and rose hip seed oils.
Berry Rich Cream (For Mature & Super Dry Skin) 1.7 fl.oz $29.00
I like to switch between the Skin Stuff (use for a.m.) and the Berry Rich Cream (use at night). The Berry Rich Cream is a bit richer in texture. From comparing the ingredients, I believe that's because of the addition of the shea butter to the formula. In the evening after cleansing, followed with a  bit of toner, I add one pump of the Berry Rich Cream to my face, neck and decollete. As with the Skin Stuff, it isn't the slightest bit greasy. Berry Rich is of course non-irritating and the added cranberry, blueberry and red raspberry seed oils make this a perfect power packed cream with a boost of  anti-aging nutrients. I love the idea that I'm spreading the anti-oxidant benefits of all the various plant powered ingredients over the course of the day with using both of these products in my skincare regimen.
Have you tried any of Graydon's products? What are your favorites? What are you using now for morning and evening skincare?
​ There will be ​one ​(​1​) grand prizes awarded. The grand prize will consist of ​a ​$100 Petal & Post Gift Card to spend towards merchandise at www.PetalandPost.com.  Prize is non-transferable, non-refundable, has no cash value and must be accepted as awarded.
The randomly selected winners will receive a $100 Petal & Post Gift Card to be virtually applied towards merchandise sold at www.PetalandPost.com. The Gift Card does not feature an expiry date and the winner can spend the gift card balance over multiple visits.
Winner will be required to set up a Customer Account at www.PetalandPost.com in order to have the Gift Card activated.
The Gift Card balance is applied to the final order total at check-out which may includes shipping and taxes, depending on the order value and Gift Card balance.
To enter to win the $100.00 Gift Card from Petal & Post, please leave me comment answering the questions. Then sign up for the e-newsletter @petalandpost.com  (so you don't miss a thing). Like @petalandpost on IG and FB and that's it !! You are officially entered into the giveaway! (If you do not have IG or FB, you can still enter by commenting and signing up for the newsletter). 
One winner will be randomly chosen on Saturday June 20th, 2015 at 12:00 p.m. EST. Check back here to see if you're the winner.
And don't forget that for 15% off orders at Petal & Post 

(before applicable taxes)
 just enter code at checkout: BEAUTYBYBRITANIE15-summer    
              ~
Code valid now until September 30th, 2015 at 11:59 p.m. EST. (Thank you Petal & Post!!)